Events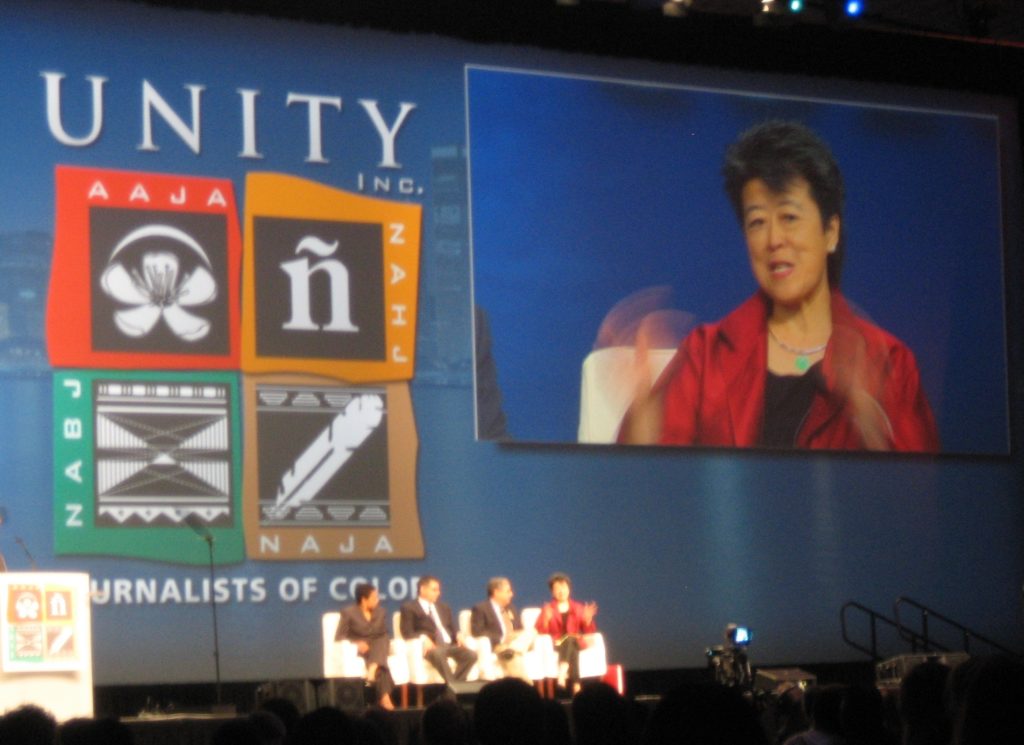 JOIN ME AT A BOOK TALK OR OTHER CONVERSATION
Upcoming Events
(Note: In China, there may be limited copies of books, but digital versions can be obtained from online sellers. The Audiobook, narrated by Nancy Wu, is also available online.)
2020:
February 6, 6pm San Francisco CA Commonwealth Club: In conversaton with Jeffrey Wasserstrom about his book Vigil: Hong Kong on the Brink
February 18: The paperback edition of Last Boat out of Shanghai is released!
February 19: Irvine CA: University of California, Irvine–
5:30pm
Book Talk
at Crystal Cove Auditorium, UCI Student Center, open to the public. Classroom appearances too.
February 20: Newport Beach CA
Library Live Foundation Event, 5pm Reception, 7pm book talk and signing, at the Newport Beach Public Library.
Check here for ticket info.
February 28: Shanghai International Literary Festival
Opening Book Talk. Sadly, due to quarantines and travel restrictions, this book talk has been canceled. The new festival start date has been changed to March 19 and if you can get to Shanghai, please support this important Litfest!
March 27: Vancouver, British Columbia: Evening talk at UBC's St. John's College, the Inaugural George Shen Memorial Lecture. Details to come.
May 4: Gaithersburg MD: National Institute of Standards and Technology, Asian and Pacific American Heritage Month talk, details to come.
May 18: Washington DC: Cosmos Club book talk event for the membership.
July 18: Nevada City NV:
  Book Talk sponsored by CATS Community Asian Theater of the Sierras, for details visit
http://catsweb.org/
PAST EVENTS:
September 28, 2018 — Friday 10:45 AM:  United Chinese Americans conference: Hyatt Crystal City, Arlington, VA: Regency Ballroom; Chinese American Civil and Political Rights Movement: Past, Present and Future
September 22, 2018 — Authenticity and Solidarity: Answering Our Call to Civic Engagement and Community conference, @ Carl Fields House, Prospect Ave., Princeton University: Multiracial Organizing panel discussion
September 8, 2018: Amplify: a storytelling conference for people of color; @UC Berkeley School of Journalism, Room 105 Main Lecture Hall : Journalism vs Activism: Where Do I Draw The Line?
Jan 22, 2019  MY BOOK IS RELEASED! Kicking off with the seniors at Rossmoor in Walnut Creek with a pre-launch hosted by the Chinese American Association of Rossmoor, in honor of my Mom and other CAAR members, 2pm at Gateway Center, Fireside Room
Jan 24    SAN FRANCISCO BOOK LAUNCH PREMIER with the Chinese Cultural Center, Chinese Historical Society of America, Chinese for Affirmative Action and others in a special community outreach: 4:30-5:30 Pre-reception, reserved books and seating; 5:45 general program begins followed by book signing — RSVP
Jan 27    OAKLAND: Oakland Asian Cultural Center, 4:30p
Jan 29    SEATTLE ELLIOTT BAY BOOKS, MAIN STORE, 7pm
Jan 30    COMMONWEALTH CLUB of SAN FRANCISCO, 6PM in conversation with Ben Fong-Torres
Jan 31    PORTLAND: POWELL'S BOOKS and Asian Pacific American Network of Oregon, 6:30pm
Feb 3      PHILADELPHIA: OCA-Greater Phila. Book signing and New Year Luncheon 12noon, Vietnam Palace, 222 N. 11th St. Phila., RSVP 
Feb 5      PHILADELPHIA: PENN BOOK CENTER, with UPENN PAACH and in conversation with Tiffany Chang Lawson, 5:30p
Feb 7     NEW YORK: NYU A/P/A Institute –Silver Center, 31 Washington Place, First floor auditorium, 6pm; rsvp apa.nyu.edu/events
Feb 8     NEW YORK: Museum of Chinese in America, 6:30pm, 
215 Centre St, rsvp www.mocanyc.org/
Feb9      PRINCETON: Chancellor Green Rotunda, 11am Book talk and A4P New Year's lunch
Feb 12   BOSTON:  Chinese Historical Society Of New England, PAO CENTER, Chinatown, 5:30pm, in conversation with Prof. Connie Chan  [See write up in SAMPAN online publication]
Feb15    WASHINGTON, DC: US-China Education Trust and George Washington University Elliott School of International Affairs, 11:30am-1pm Lindner Family Commons, 6th Fl. 1957 E St., NE; in conversation with Ambassador Julia Chang Bloch of USCET
Feb16    WASHINGTON, DC: Talk Story/1882 Foundation 2pm, I Street Conference Room, 600 Massachusetts Ave, N.W., Washington DC
Feb16 & 17   CSPAN2: Broadcast of Helen's speech in Philadelphia on February 5th:
Feb 16, 2019 | 8:30pm EST | C-SPAN 2
Feb 17, 2019 | 5:50pm EST | C-SPAN 2
Feb17    WASHINGTON, DC: POLITICS AND PROSE BOOKSTORE main store, 5015 Connecticut Avenue NW 3pm
Feb20    HOUSTON: Asian Pacific American Heritage Association dinner+book talk/signing, 6:30pm  Kim Son restaurant, 10603 Bellaire Blvd, Houston, RSVP: ed@apaha.org
Feb 21  HOUSTON: St. Thomas University, in conversation with Dean Hans Stockton, 2:10 – 3:35, location TBD
Feb 21  HOUSTON: Happy Hour at Simone on Sunset 5:30pm; with Princeton A4P/PAAH
Feb 21    HOUSTON: BRAZOS BOOKS; 7pm, 
Feb 22  EAST LANSING, MI: Book Reading on MSU campus, location TBD
Feb23    EAST LANSING, MI: Michigan State University APASO/APAS Cultural Vogue Public Event; evening TBD
Feb24    NORTHVILLE, MI: Chinese American Community Center in Madison Heights 1PM, followed by BARNES&NOBLE-LIVONIA in Northville, 3:30pm
Feb 25  CHICAGO: Princeton Club of Chicago/A4P Book reading, Offices of McDermott Will & Emery, 444 W Lake St., West Loop; books may be reserved in advance with RSVP
Feb26    CHICAGO: 57TH STREET BOOKS/SEMINARY COOP, 6pm, in conversation with Charlene Huang Olson; 
March 17-19   CHINA: BEIJING BOOKWORM LITERARY FESTIVAL — 2 sessions:
Mar 17: Nonfiction discussion with Paul French (Midnight in Peking and City of Devils) and Michael Schuman (Confucius and the World He Created); 6pm; check Beijing Bookworm schedule for ticketing and details: http://bookwormfestival.com/bookworm-events/
Mar 18: Last Boat out of Shanghai, in conversation with Ching-Ching Ni, Editor-in-Chief of New York Times Online in China; 6pm check Beijing Bookworm schedule for ticketing and details
Mar 19: Book talk at the Beijing American Center, 6:30pm at No. 55 An Jia Lou Road, Chaoyang District, Beijing (East Gate of the U.S. Embassy). RSVP and further details: http://www.wanshe.cn/orders/view/28586
March 20-23   SHANGHAI:
Mar 21: Shanghai American Center,  6:30-8pm; Portman complex at Nanjing Xi Lu; bring a photo i.d. and no laptops or electronics larger than a tablet.
Mar 22: New York University, Pudong campus, noon talk with students 
Mar 22:  Explore Shanghai Heritage, Evening book talk, 7pm; location Storyland 4/F, Building 1, No. 528 Qinzhou Road, 故事星球 钦州路528号1号楼4楼 ; for RSVP and detailed directions: email ExploreSHHeritage@126.com
Mar 23: Literary Shanghai Talk (2pm) and Bus Tour (3-5:30pm) to historic sites noted in Last Boat out of Shanghai: Radisson Xingguo Hotel, 78 Xingguo Lu/Huashan Lu; email literaryshanghai@gmail.com for more information and ticketing.
Mar 24: Royal Asiatic Society Book club, 2 pm at 27 on the Bund
March 27-28:   HONG KONG (copies of Last Boat out of Shanghai will be available at Swindon's, Bookazine and Commercial Press book stores;  and at HKU event)
Mar 27: Chinese University of Hong Kong/University Services Centre for China Studies, 12:00 noon book talk;
Mar 27: Hong Kong Baptist University with the Journalism Dept, 3:30 pm lecture
Mar 28: Foreign Correspondents Club, breakfast book talk, 8:00-9:00am; RSVP with the FCC concierge at (tel) 2521 1511 or fccevent@fcchk.org; open to club members, guests and media.
Mar 28: Hong Kong University Library and Reading Club, co-hosted by HKU's Journalism and Media Studies Centre, 6:30-8pm, Evening book talk in conversation with noted filmmaker Nancy Tong; 2/F Multi-purpose Area, HKU Main Library, RSVP at https://lib.hku.hk/friends/reading_club/bt2019_03.html
Apr 6    LOS ANGELES AREA: Newport Beach Literary Festival @ Newport Beach Marriott, 3PM Nonfiction panel, "Uncovering History;" https://literaryorange.org/authors.php (sold out)
Apr 7     MONTEREY PARK Bruggemeyer Library, 2pm book talk and signing, with opening remarks by Congresswoman Judy Chu, introduction by Michael Eng, in conversation with CalPoly Pomona Prof. Mary Yu Danico; 
Apr 10  SAN FRANCISCO:  Book talk at Book Passage bookstore, Ferry Building 6PM
Apr 12  NEW YORK CITY:  Princeton A4P, PANYC, and PWNNY joint A4P 40th Anniversary celebration banquet, 6:30-9:30pm with dinner talk and book signing, Peking Duck House 236 E. 53rd Street, registration required TBA
Apr 13  SWARTHMORE, PA:  Swarthmore College and Tri-college Network jointly with Haverford and Bryn Mawr colleges; evening lecture
Apr 14  MEDIA, PA: Main Public Library, April 14 @ 2:00 pm – 4:00 pm
Apr 15  Washington, DC: Georgetown University, Annual Student Conference on Feminism, afternoon plenary talk, open to Georgetown U. community, details TBD
May 1  SAN FRANCISCO: Main Library launch of Asian Pacific American Heritage Month, 7PM; in conversation with award-winning journalist Sherry Hu
May 14  SAN FRANCISCO: Commonwealth Club, in conversation with Author Julia Flynn Siler about her important new book, The White Devil's Daughters: The Women who Fought Slavery in San Francisco's Chinatown
May 30 Portland, OR:  NCORE National Conference on Race & Ethnicity in America, book discussion, more info TBD
June 8 New York City: Korean American Community Foundation, 11am Talk and 12noon Book Signing at the New School, W. 12th St, kacfny.org
June 13, 2019 — East Palo Alto, CA  Princeton Asian American Alumni Assn (A4P) and Princeton Club of Northern California; Book signing and conversation with April Chou '96. Event is sold out, check link re waitlist 
June 15: Palos Verdes Public Library and the South Bay Chinese American Womens Association Book Club, Book signing and conversation with Joanne Chang, 11-1 pm at the Peninsula Center Library Community room
 June 23: Honolulu, Hawai'i Book Talk and Signing: sponsored by Japanese Cultural Center of Hawai'i and the Honolulu Japanese American Citizens League and Harris United Methodist Church, 2-4pm at Harris, 20 S. Vineyard Blvd.
June 29: Houston TX, OCA National Convention luncheon keynote, Houston Marriott Westchase, 12:30pm
July 25: San Francisco
,
Manny's
cafe, Book signing and conversation with human rights advocate Ignatius Bau. 6:30-8pm
September 21: Milford PA
:
Milford Readers and Writers Festival
, in conversation with Anne A. Cheng, Prof. of English and American Studies, Princeton U.   2-3:15pm on the Main Stage of Milford Theatre.
October 5: San Mateo, CA: McTyeire School and St. Mary's Hall Alumnae Reunion luncheon speaker
November 1: Taipei: Book reading at Sarah Wu's Letterpress Cafe, followed by Princeton Alumni reception
November 18: Berkeley, CA: Town and Gown Club Book Day talk and signing, 1:30pm
November 27: Santa Barbara CA: UC Santa Barbara Multicultural Center evening lecture "From Invisible to Envisioning"
December 8: San Francisco CA: Commonwealth Club panel with Michelle Meow on preventing violence, with Sasanna Yee and Eddie Zheng